CWC
Careers
Explore Office Furniture Opportunities
Warehouse Associate
Overall Position Description:
Will load and unload trucks and complete and fulfill orders for CWC customers. Must also ensure the warehouse is always maintained in a neat and orderly fashion. Duties are performed at CWC Warehouse and require the timely completion of all work efficiently and effectively in order to provide exceptional customer satisfaction. May require the use of a forklift
Responsibilities:
➤ Unload delivery trucks; push and pull 50lbs.
➤ Maintain safe working conditions throughout the warehouse area.
➤ Monitor security for entrances/exits to safeguard property.
➤ Receive furniture, supplies, and equipment; compare to actual quantities versus packing slip quantities; note damages and variances
➤ Put furniture and supplies away at designated locations.
➤ Determine the final destination or person to contact after receiving items.
➤ Fill orders using automated pick-pack slips for inventory control.
➤ Keep a record of daily operations.
➤ Performs physical inventory of warehouse stock items.
➤ Load vehicles; deliver supplies and equipment to departments.
➤ Comply with all CWC policies and procedures.
➤ Maintain accurate paperwork associated with furniture arrivals and departures.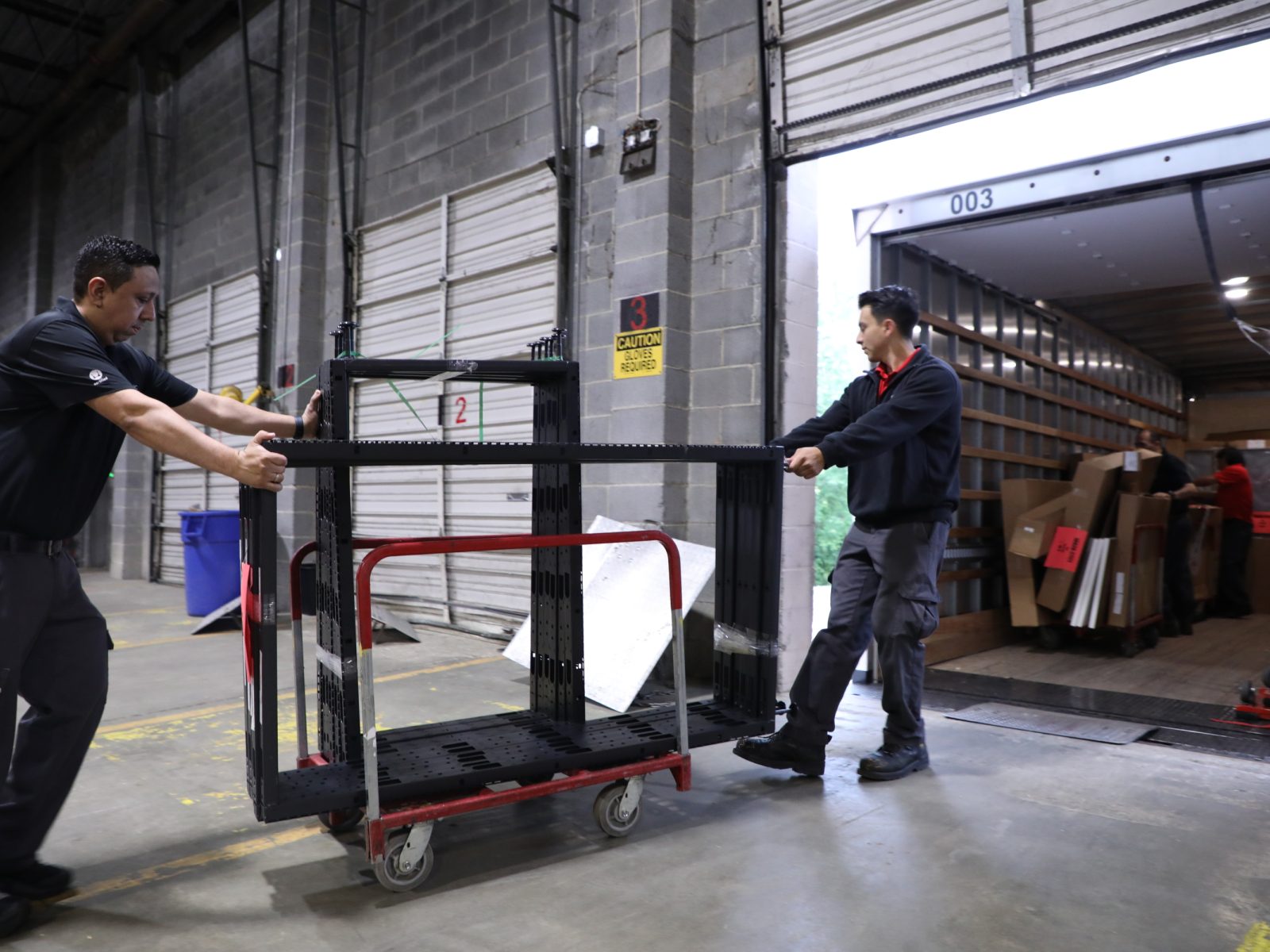 Position Requirements:
➤ High school diploma or general education degree (GED); or one to three months related experience and/or training; or equivalent combination of education and experience.
➤ Ability to perform under pressure, and the ability to report to management in a professional manner all potential conflicts and or discrepancies.
➤ Has an appreciation for timelines, quality, and punctuality. This includes following all rules and regulations, including safety, attendance, breaks, and time off established by management.
➤ Ability to read, write and comprehend internal documents such as work orders, inventory records, logs, and general company records.
➤ Ability to comprehend instructions furnished in written, oral, or diagram form.
➤ Forklift certification a plus.